GNAA - Curated Products
Our curated selection of products, created and maintained by gayniggers.
Encyclopedia Retardica - Complete Novel of Faggots
---
The Encyclopedia Retardica Collection is a testament against all enemies of gay niggers. Just the logo itself and it will strike hard on all straight white males that hinder the progress of gaynigger liberation. Physical copy: 20$ Digital copy: 4$ Family package: 25$
GNAA - Mailnuke
---
GNAA's mailnuke is a powerful tool to distribute massive amounts of GNAA propaganda and leaflets to other unsuspecting fags around the interwebs. Mailnuke is free software distributed by GNAA Software and Trollface Security.
Perell Laquarius Brown's Anal Lube
---
One of our scienceniggers @ Gaynigger Labs accidentally got raped by Bill Cosby as a test for the next Goatse and accidentally created a masterpiece. Folklore claimed that if you lube your ass too much it goes back in time. Lubes go for $14.99 but includes a family package for $40, with 10 lubes each for your sisters and brothers. Batteries not included. (Included in fleshlight variant)
How to Nigger - Jeff Lam
---
One of our proudest achievements yet is the accidental condom burst that is Jeff Lam. Being the world's first test for gaynigger duplication, he may have some extra chromosomes but he sure can bring the gaynigger pseudoenergy from a closeted faggot. He has kindly wrote this Mona Lisa tier masterpiece (autobiography) and is ready to show his adventures of being a proud homosexual gaynigger and present his ideals of buttsecks around the world. He is the same author for "Gay Niggers For Dummies" and "Racism For Niggers - A Definitive Guide". Considered as the definitive guide for all non black and all non gay patrons to be a gaynigger, it is a guiding beacon to light amongst a hating society. A copy of How to Nigger is $55. No digital copies are provided. A family package to How to Nigger is $105. No digital copies are provided.
Mr Hands Tycoon
---
Mr Hands Tycoon is developed by GNAA Software. Our first installment of the Mr Hands series received critical reviews from IGN (International Gayniggers) which rated it a 10/10, and many satisfied customers claiming that their sexual urges have finally been satisfied. In the face of such momentous feedback, the creepy black men at Queen Street, North Carolina of Gaynigger Softworks have decided to release Mr Hands Tycoon, a new take on the original Enumclaw sexfag's adventures of getting fucked to death by a stallion in the middle of nowhere. Ramp up your money as a Boeing Engineer as you repair whilst fighting against the constant desires of the White Devil's influence to get you to be straight! Use your money to purchase new equipment and join an international circle of creepy beastiality faggots! Includes: Getting fucked to death by a horse Getting fucked to death by a horse Police brutality Black people (unconfirmed, still working on Non-Euclidean geometry rendering)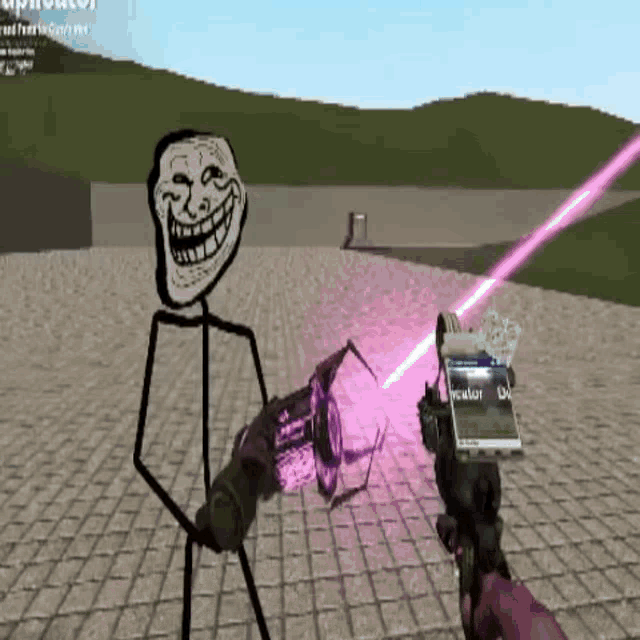 Timecop
---
Timecop is a product from GNAA Softworks. With the power of Timecop, a gaynigger patron can summon the power of all online spambots to swarm the white and asian man's phone inbox. All gaynigger members receive access to Timecop upon joining. This only works with US phone numbers.
Tha 2-Inch Glock 69 Model - Gaynigger Edition
---
We believe in the Second Amendment, as a right to all gayniggers to defend themselves when the ugly face of injustice rears its head against them. Our scientists At Gaynigger LLC discovered that to properly convince any racist to put their weapons down is to first make an example of one. GNAA Specialists on September 12th 2022 breached into a soccerfag's house, named "Jensen", installed multiple satchel charges around the vicinity of the football field and ordered codename 'DreamybullXXX' to penetrate enemy territory. The result was a staggering success. The soccerfag is now a poor assfaggot joining a local triad gang so he can get slit by someone and not be called an emo. Nevertheless, a unique artifact captured from this operation is a beautiful mutation of the Glock, capturing its staggering unorthodox beauty amongst the gayniggers. One Glock 69 requires the operator to have 1 to 3 testicles intact and operable for close range and medium range fire. Ammunition included. PURCHASE OF FIREARMS WILL REQUIRE YOU TO CONTACT GNAA SALES AGENT JONATHAN NEGRO. EMAIL HIM VIA THE LINK ABOVE.
Veregen
---
GNAA's Heroku instances are down, however the spirits of the gayniggers cannot be crushed. Founded by the name of a genital wart cure drug, Veregen subscribes the user to 5000 newsletters and is fully configurable. Watch as the racist men fall to their knees in power of true gayniggerization. will cure insolence and suppress all opposition for love. Veregen is a REPL instance and is open soruce.
Last Measure 2 - 9/11
---
Last Measure 2, a sequel to LMUX (Last Measure Unified X), is a product capable of reproducing the events of 9/11 with a single phone number linked to a TikTok prankster. Whitelist is reserved for all GNAA Reborn members. We do not plan on releasing this software, as we need to encourage more TikTok and arabic pranksters on board. SIDENOTE: WE DID NOT CAUSE 9/11.